The winner is...
In July, we asked for your thoughts on your member portal One Place for the chance to win £1,000 of FREE marketing!
Thank you to everyone who entered! We'll use your feedback to bring you more of what you love, and new content and resources to help you do more business in rail. 
Congratulations to our winner Matthew Phillips from Winder Phillips. He says: "The availability of procurement opportunities in One Place is very helpful and saves me a lot of time. I'd like insights from leaders involved in transformational change and from businesses on their problem statements, as well as webinars on meet the TOC and procurement teams style content." 

Watch this space.  
Multiple supply chain opportunities
HS2 wants a specialist contractor.
John Sisk & Son Ltd is seeking supply chain partners.
Mace Dragados has a subcontracting scope of work spanning 24 different elements.
Find these, and more tender opportunities in One Place.   

Funding opportunities
The Clean Futures Accelerator is open! 20 SMEs will be selected to join a 6-month challenge-led programme where they will each receive up to £50k to trial their solutions.
Working with TOCs
This free BCRRE 'Supporting the Rail Supply Chain' event on 13 September is for any companies and stakeholders in the rail supply chain / looking to break into the rail sector. 
Learn how to work with TOCs, discover why it's different from working with Network Rail, and talk to Neil Ovenden, Head of Engineering at Rail Partners. 
RIN Derby
This event on 21 September brings the rail infrastructure industry together in one room for networking so you can meet potential new customers to grow your business. 
It includes RIN exhibitor only Meet the Buyer meetings - 15 minute private procurement interviews with major buyers in a private area away from the event.

Find your next contract
Our members are using the intelligence and who's who in The UK Rail Report to make new connections in the industry. And they are speaking with Network Rail and TOCs about new opportunities. 
Make sure you check out the report to realise this potential for your business. We will be updating the report again in September. 
Every month we spotlight our community members so you can get to know each other...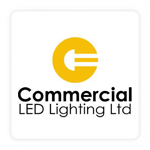 Commercial LED Lighting Ltd
Commercial LED Lighting (CLLUK) are proud to be the sole distributor of Airstar Safety Balloon Lights in the UK and Ireland. These are dedicated to safety lighting and can illuminate an area of 22,500 m² in just 2 minutes!
The illumination disperses 360 degrees and is without shadow or glare to allow the environment to remain safe for workers and enable accident prevention.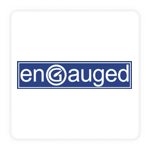 enGauged Ltd
enGauged Limited is a bespoke, fast-moving civil and structural engineering design and consultancy business that provides support for organisations working across a range of rail projects all across the UK.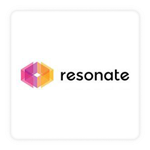 Resonate Group
We are a technology company specialising in rail and connected transport solutions. We have a powerful platform and an excellent team that is helping us to support numerous elements of the Digital Railway.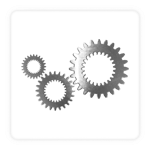 Penn Engineered Solutions Ltd
Penn Engineered Solutions delivers highly valued consultancy and training services in the fields of Propulsion System Engineering, Lean & Six Sigma and Leadership Management.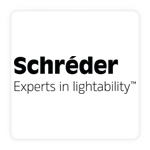 Urbis Schréder Ltd
Owing to the 50 years of dedication to delivering an extraordinary experience through lighting, Urbis Schréder focuses on providing lighting that achieves minimal energy and maintenance costs, whilst ensuring safety and comfort.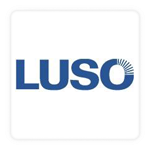 Luso Electronics
Whenever power is required, we can offer a suitable solution! With extensive experience our specialists will assist with rail approved EN50155 certified power solutions for a new, existing, or bespoke design and implementation. We can also supply critical power products such as UPS systems and inverters.
Entering rail industry awards
Looking for dates and deadlines for all UK rail industry awards? 
We've got you covered. 

Coming up... 
The National Rail Awards and Rail Freight Group Awards in September, Global Light Rail Awards in October, and more. 

15 Mariner Court, Durkar, Wakefield
United Kingdom
You have received this email because you are a part of the RBD Community. If you would prefer not to receive emails in future unsubscribe below.
Unsubscribe