More intel, more contacts, and more industry events for you
The UK Rail Report is getting a big update. From Monday, you can get it in One Place.
What's new?

All 'Who's Who' contacts are being updated.
More contacts will be added. 
All of the intelligence, facts and figures are getting updated.
Plus, we've added all UK rail industry awards into the report.
Many of you are already using the report to unlock new work-winning opportunities and expand your networks, describing the report as "invaluable", "excellent" and "highly informative".   

The next update is coming in January 2024. We'd love to hear what else you'd like to see in it. 

What's new? 

19 new tender opportunities from Northern, Chiltern, TfL, OFCOM, Govia, HS2, and Network Rail - more added weekly.
Links to 28 rail tender portals.
There are more than 18 grants and funding opportunities open right now, including The Clean Futures Accelerator which closes next week.
Free webinar - playback
Thanks to everyone who came to our webinar 'Everything you need to do more business in rail in One Place'. If you missed it, or want to catch it again, you'll find it at the link. 
Working with TOCs
Don't miss this free BCRRE 'Supporting the Rail Supply Chain' event on 13 September. It's for companies and stakeholders in the rail supply chain / looking to break into the rail sector. 

TransCityRail South
TransCityRail South in London on 28 September offers an opportunity to connect with industry leaders including HS2, Network Rail, TfL and more.
UK Construction Week
Coming up...  next month is UK Construction Week in Birmingham from 3-5 October. 
New to Rail?
Are you new to rail or, have you hired someone new and need to get them up to speed? 
Head to the New to Rail section in One Place to find useful reports, jargon busters and links.
Every month we spotlight our community members so you can get to know each other...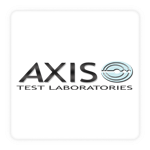 Axis Test Laboratories
Axis Test Laboratories is a provider of comprehensive environmental testing that enables designers and engineers to qualify and evaluate the behaviour and performance of their products and ensure that all legal requirements are satisfied.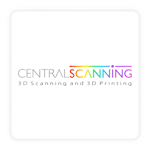 Central Scanning Limited
Since 2006, Central Scanning have been a market leader in the 3D Scanning & 3D Printing industry in the UK. We offer a 3d scanner sale, rental and scan service as well as 3d printing service. Additionally, we offer inspection and reverse engineering software and services.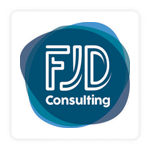 FJD Consulting Ltd
Award-winning FJD Consulting deliver high-quality design solutions across Civils, Structural, Geotechnical, and M&E engineering disciplines. With a focus on exceeding client expectations through innovative and cost-effective design expertise, FJD Consulting have built a strong reputation and support the objectives of the rail industry through the implementation of digital engineering and supporting sustainable development through design selection.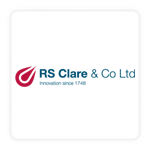 RS Clare & Co
RS Clare is an innovative and dynamic industrial lubricants manufacturer. We provide high performance rail friction management solutions, with a growing portfolio of gauge face greases, rail lubricants and trackside application equipment. Customers include the UK's national network and we're making strong headway globally. Founded in Liverpool in 1748 at the start of the Industrial Revolution, we are now the longest established company manufacturing lubricants in the UK.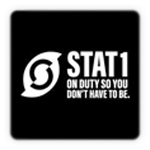 STAT1 Ltd
STAT1 are specialists in delivering tailored 'manned guarding' services to increase the safety of premises and safeguard all assets. Trained, SIA Licensed officers who are passionate, vigilant, and well-motivated will provide you with a truly first-class service. Every business and individual deserves to be secure and protected at work, so collaborate with us to meet your specific needs using our renowned services.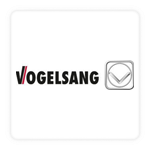 Vogelsang Ltd
Vogelsang is a leading supplier of sanitary and wastewater disposal units to the UK rail network. Railway and transport companies have been relying on Vogelsang's high-quality machinery for decades, especially thanks to the sophisticated design of its rotary lobe pump.

15 Mariner Court, Durkar, Wakefield
United Kingdom
You have received this email because you are a part of the RBD Community. If you would prefer not to receive emails in future unsubscribe below.
Unsubscribe